All teen tech programs are suspended until further notice. We hope to be able to get back to it very soon.
Thank you for understanding!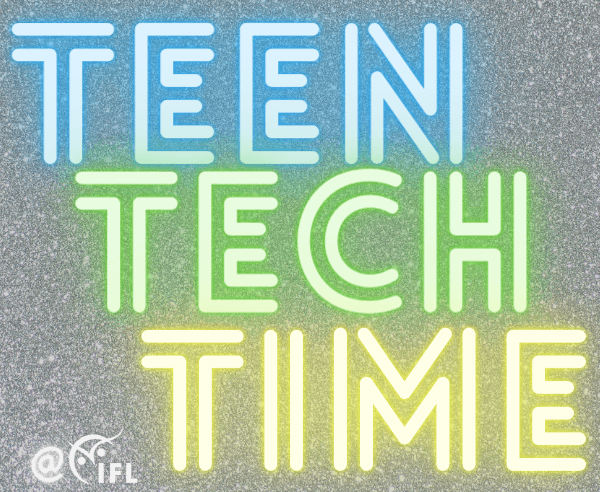 A club FOR teens, BY teens! !
The club will reflect the interests of YOU as a group, everyone will have a say in what we learn & do. We'll discuss topics such as: video games & servers, design projects, coding, video/audio editing, using a green screen, animation, photography, digital art, publishing, & more!
Register for our Fall club meetings below!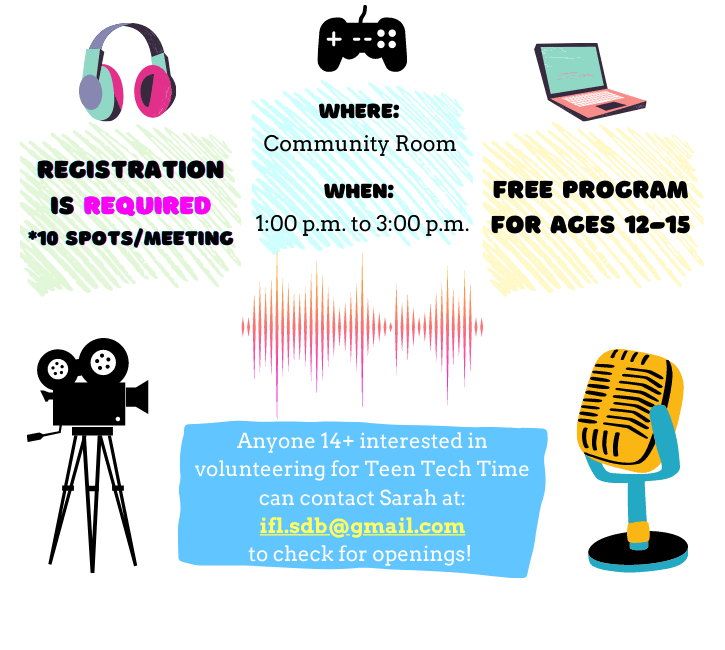 TO REGISTER:
Click on the Teen Tech Time Fall meeting date(s) you would like to attend, fill in your basic information to complete sign up, repeat for each of the fall sessions you would like to attend.
3. Sat. Nov. 12
27
28
29
30
Aug 31
Sep 1
2