PA Forward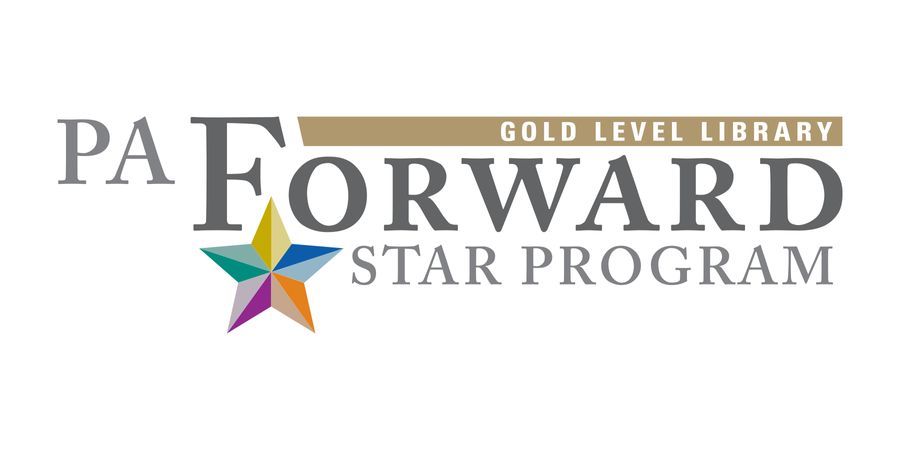 The Pennsylvania Library Association's 21st Century Literacies Initiative, PA Forward, was conceived to give voice to what the library community already knows, and what other states throughout the nation are also recognizing:
With the right support, libraries are ideally positioned to become the community centers of information, technology, and learning that will fuel educational and economic opportunities for all of our citizens.
Libraries have moved far beyond just being book repositories. They are agile institutions serving real-life needs. Libraries can be key to powering progress and elevating the quality of life in PA by fueling the types of knowledge essential to success: Basic Literacy, Information Literacy, Civic and Social Literacy, Health Literacy, and Financial Literacy.
The Indiana Free Library is committed to providing services and programs that meet all five of the PA Forward Literacies.  For more information on PA Forward, click here.
Libraries can push Pennsylvanians to achieve one of the highest literacy rates in the country, a better trained and more skilled workforce, and a growing tax base, economy, and population. Some of our Basic Literacy programs include book clubs, Creative Writing Club, and our regular children's programs.

Libraries can help all Pennsylvanians learn how to use online resources and current technology to improve their education, to enhance job skills, and to participate fully in a digital society. Some of our Information Literacy programs include Reserve a Librarian, 3-D Printing, and online Gale Courses.

Libraries can give citizens of all ages the knowledge and skills they need to improve their lives, contribute effectively in their communities, and participate in civil discourse. Some of our Civic and Social programs include TalkAbout, Master Gardener presentations, and history presentations.

Libraries can lay an important role in helping citizens actively manage their own and their family's well-being, making them effective partners with their health care providers and reducing costs. Some of our Health Literacy programs include Engage for Health and various nutrition programs.

Libraries can help citizens become informed consumers and guide individuals, small businesses, and other organizations in ways to better manage their finances and contribute to the economic vitality of their communities. Some of our Financial Literacy programs include student financial aid, identity theft, and online banking.