We are opening!
It's finally here! May 22nd we will be reopening for foot traffic and browsing! Yippee! So because of safety, we are still requiring a mask and the social distance inside of the building, but you will be able to come inside for in-person browsing. We will continue with the same hours with Grab N Go, Monday 4-7 PM, Tuesday, Wednesday, and Saturday from 11 AM – 3 PM. For safety, we have added air purifiers, touch-free hand sanitizers in traffic areas, and will have increased sanitizing. All library staff are vaccinated and will be masked to serve you. If you are not able to mask up for any reason, you are welcome to continue using Grab N Go services. We ask that visits be limited to a half-hour to promote social distance and everyone's use of the library.  Seating has been removed from most areas.
We have missed our patrons. While a few things have changed for spacing there is still much to explore at your library. The new book rack is restocked and ready for viewing. Interlibrary Loans will start up again. There are DVDs and audiobooks, great reads and board games. We know it has been a long stretch and while everything inside was available to you through Grab N Go, it is just not the same as a visit to your library. We thank you for finding your way to Grab N Go and continuing to use and support your library, but we are so glad to have you back!
Grab N Go Service
All library materials are now available to you. IFL will take orders by phone 724-465-8841 Ext 0 or email at IFLGrabNGo@indianafreelibrary.org for up to 5 items. Library materials will be bagged and available for pick-up. You will get a call when the books are ready and schedule your pick-up time at the ground floor entrance. We ask that only one person may be in the entrance for safety. You will find your materials bagged and labeled just to the right of the door in the entranceway to Grab N Go. All materials can be returned in the Book Drop at the same entrance. They will be wiped down and quarantined in a separate area and not checked in for awhile No fines are taken at this time. The library will be quarantining materials after return for a minimum of five days [72 hours is the suggested time for plastic surfaces] before checking in and returning to the shelves. Our goal is to keep you safe while you can again enjoy your favorite reads. Thank you for your patience.
Hours are Monday 4 - 7 PM, Tuesday, Wednesday, and Saturday from 11 am - 3 pm.
Computers by Appointment
A Computers By Appointment program begins May 23rd and will be available during Grab N Go weekday hours from 4 - 7 PM on Mondays and from 11 AM - 3 PM on Tuesdays and Wednesdays. Patrons will be scheduled for one hour of computer time. All computer areas will be cleaned in between appointments so there will be no extension of time. A mask will be required to enter the building and use computers. For printing, please bring exact change or money needed for printing or copying as no change will be available. Patrons will enter through the ground floor entrance shared with the museum and use the stairs or elevator to enter the library through the second-floor side door. There will be no entrance into other parts of the library. Call the library to schedule an appointment at 724-465-8841 Ext 113.
Text Anti-Racism and Black Life In America
The Indiana Free Library recognizes the importance of race, privilege, and black life in our community. To help our patrons, we have created an "Anti-Racism and Black Life in America" shelf on cloudLibrary. These resources have been chosen to help our community understand how to advocate for our black communities, to better understand the lives of black Americans, and to help families have conversations together. Visit our collection at yourcloudlibrary.com and look for our Featured section to find these titles. In addition and through a generous donation from Colleen Kennedy-Carpat, the library now offers new titles in a Black Lives Matter collection. Please see the catalog for individual titles and grow your world by reading something new.
Finding Credible Covid-19 Vaccine Information
Before considering vaccine information on the Internet, check that the information comes from a credible source and is updated on a regular basis.  Visit the CDC's website for more information.
VaccinatePA is a volunteer team calling hospitals and pharmacies to identify which facilities are currently administering vaccines. This website will be updated daily to reflect the latest information we are able to gather.
---
News!!! News!!!! News!!!!! If you want to be in the know about what's going on at your library, you've come to the right place.
---
Amazon Smile partnership
What is AmazonSmile?
AmazonSmile is a simple way for you to support your favorite charitable organization every time you shop, at no cost to you. AmazonSmile is available at smile.amazon.com on your web browser and can be activated in the Amazon Shopping app for iOS and Android phones. When you shop at AmazonSmile, you'll find the exact same low prices, vast selection and convenient shopping experience as Amazon.com, with the added benefit that AmazonSmile will donate 0.5% of your eligible purchases to the charitable organization of your choice. You can choose from over one million organizations to support.
In order to choose to donate to the library, you will need to select, "Indiana Free Library Incorporated," from the search field. Thank you so much for your donations!! Every little bit helps us bring great programs and collections to our community!!
---
New Plastic Card options for you!
September is always National Library Card Month! To celebrate we are offering new plastic library cards with cool designs. The adult card is sporting our Great Horned Owl logo in green and gold. Kids have new designs too with rocket and rainbows in bright colors. Library cards can be upgraded for $2. for the regular green card and kids cards and $5. for the Gold VIP card showing your library support. To upgrade call the library during Grab N Go hours or send email to: reference@indianafreelibrary.org and let them know your selection. If you don't yet have a library card, find out how to get one by sending email to the same address to find out how.
---
More exciting news!!
---
Summer Reading Begins June 14th!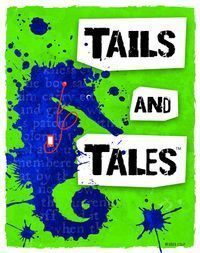 TAILS and TALES 
Indiana Free Library Summer Reading 2021 
June 14th - July 30th 
Summer Reading Kick-Off Meet & Greet 
When: June 14th, 10 AM-3 PM Where: Yellow Creek State Park, Beach Pavilion
Mondays: Birth through 5, posted on our website by 3 PM. 
Tuesdays: Teens, a combination of online meetings and pre-recorded videos posted to our website and our teen summer reading Facebook group at 1:00 PM.
Wednesdays: Wild Wednesdays at 10:30 AM-1 PM. We will meet at Waterworks Park for a special guest presentation each week! 
Thursdays: Ages 6-12, posted on our website by 3 PM. 
Registration begins June 1st. All ages welcome!!
Visit www.indianafreelibrary.org for more information 
---
:) Looking for eBooks or eAudiobooks? Try cloudLibrary!!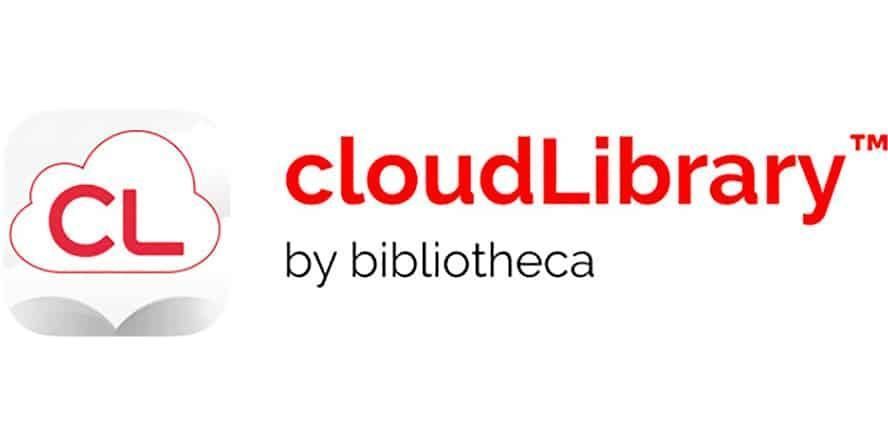 Did you know that shopping can help your library? When you use Amazon, just click on Amazon Smile and designate the Indiana Free Library as your charity. Amazon Smile has raised nearly a thousand dollars for the library through shoppers just like you!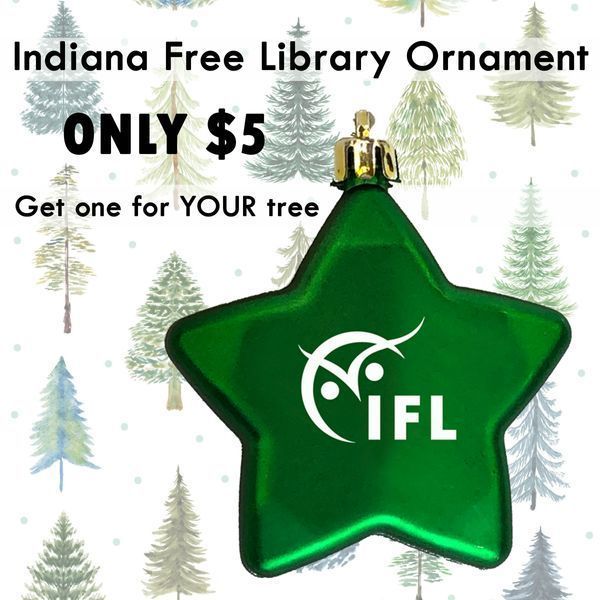 We have a limited number of the Year of the Pandemic 2020 Green Owl Ornaments available.
2020 will be a year to remember...
Cost is $5 per ornament. It's a gorgeous emerald green with the owl, Newbery, which is awarded for children's literature.
Support your Indiana Free Library, with this timely commemorative Christmas ornament in 2020.
Ornaments will be available first come first served, on a limited basis.
Email IFLgrabngo@indianafreelibrary.org to reserve your ornament and schedule a pick up!
---
---