All teen tech programs are suspended until further notice. We hope to be able to get back to it very soon.
Thank you for understanding!
C3 Code Club
Do you enjoy learning challenging new skills or solving logic puzzles? 
Do you want to practice critical thinking skills in a fun environment? 
Join us for C3 Code Club!
Students entering grades 6 thru 8 can exercise computational thinking skills while creating fun projects with friends! We will meet twice a month to work on coding activities & learn new skills as we problem solve as a group.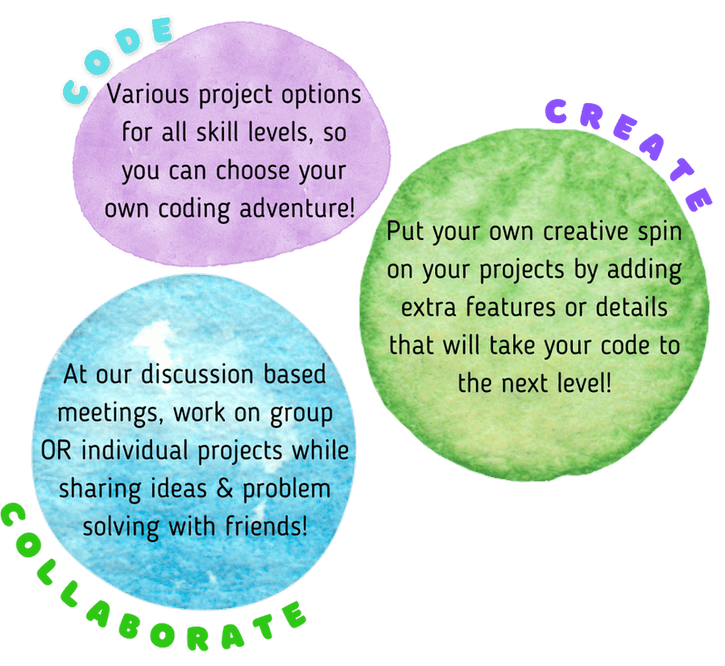 Registration REQUIRED, 10 spots per meeting
TO REGISTER:
Click on the Fall meeting date(s) you would like to attend, fill in your basic information to complete sign up, repeat for each of the fall sessions you would like to attend.
1. Sept. 15
2. Sept. 22
3. Oct. 6
4. Oct. 13
27
28
29
30
Aug 31
Sep 1
2