Youth Services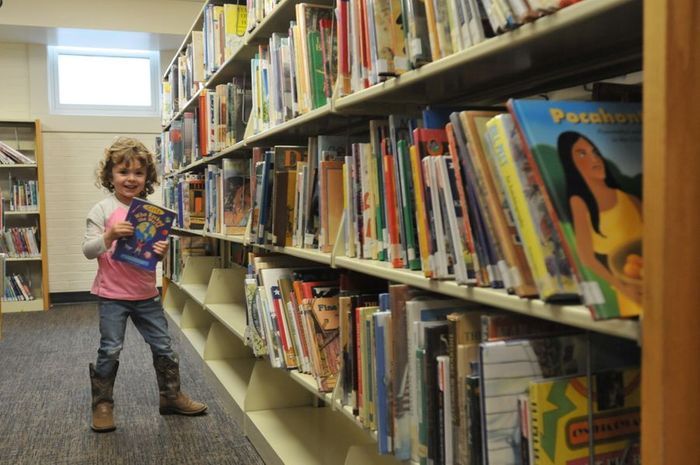 The Children's Department is located in the lower level of the Indiana Free Library. Our extensive collection of learning materials, educational toys, early learning stations, and a Crayon Kiosk with four iPads are located in a family friendly environment. We have a wonderfully decorated Storytime room complete with a large screen Promethean ActivBoard where we perform most of our children's programming. Our print collection includes picture books, easy readers, and board books for infants, a fiction collection that includes graphic novels, nonfiction materials perfect for informational reading and research needs, and several popular titles of children's magazines. In addition to books, our members can borrow audiobooks, music CDs, movies on DVD, games, and parenting information materials.
Many programs for all ages are offered throughout the year and can be observed on our calendar.  In addition to being fun, our programs teach early literacy skills through carefully selected books, songs, rhymes, and activities. Our families anxiously anticipate special events like Harry Potter Day and the annual Summer Reading Program.
A librarian is available in the Children's Department to answer questions and provide assistance. Patrons are also welcome to call 724-465-8841 ext. 4 or email us at iflkidsfun@gmail.com. A computer with MS Word and internet access is available for our patrons under 12 years of age or parents accompanied by young children. The children's librarians are always happy to recommend books or assist with research projects.
Use of the Children's Department technology is specifically for children under the age of 12 and their parents. Library patrons over the age of 12 must use the facilities available to them on the other floors of the library, including computers, reading areas, and restrooms unless accompanying a child in the Children's Department. For children and young adults between the ages of 12 and 18, two teen computers with internet access are available for use in the Teen area on the first floor as are reading and study areas.
The Indiana Free Library welcomes the use of its facilities and services by all children; however, parents and caregivers are reminded that the library is a public building, and their children must be supervised as they would be in any public place. While librarians are mandated reporters, they are not responsible for the care of children. Children eight (8) years of age or Younger must be accompanied at all times. Please click here to view our Unattended Children Policy.