C3 Code Club
Do you enjoy learning challenging new skills or solving logic puzzles? 
Do you want to practice critical thinking skills in a fun environment? 
Join us for C3 Code Club!
Students entering grades 5 thru 8 can exercise computational thinking skills while creating fun projects with friends! We will meet twice a month to work on coding activities & learn new skills as we problem solve as a group.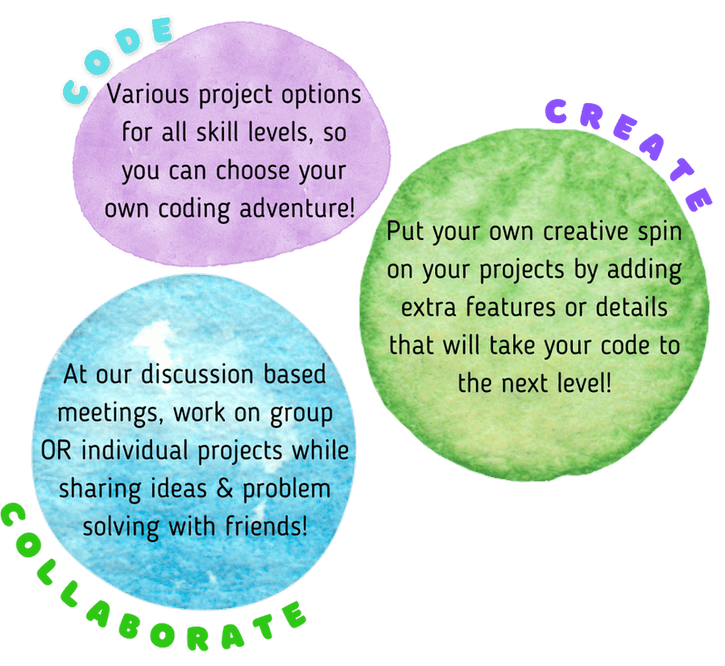 TO REGISTER:
Click on the C3 Code Club: Summer meeting date(s) you would like to attend, fill in your basic information to complete sign up, repeat for each of the 6 summer sessions you would like to attend.
1. June 8
2. June 22
3. July 13
4. July 27
5. August 10
6. August 24
26
27
28
29
Jun 30
Jul 1
2