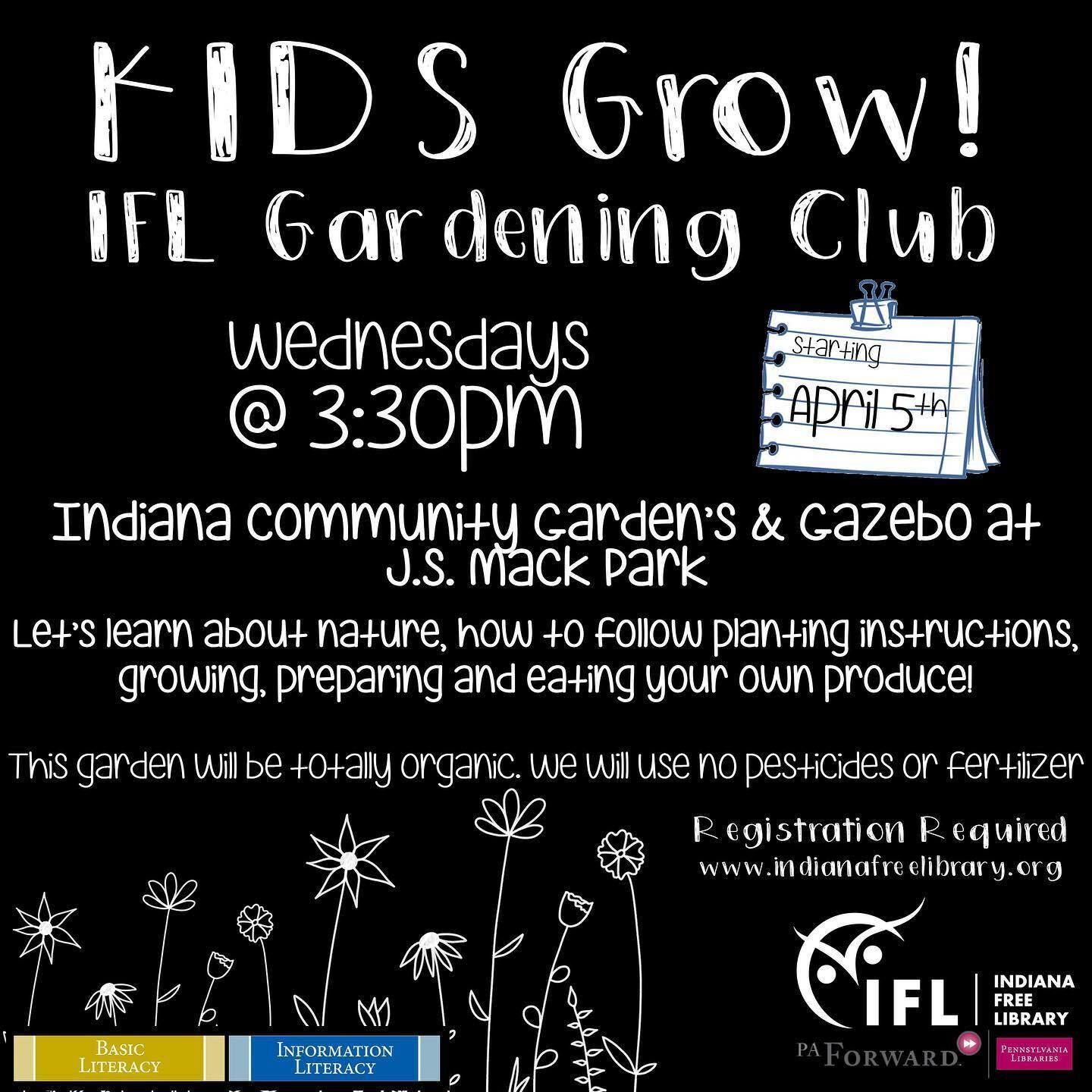 Kids Grow! is a Kids Gardening Club for our children aged 6-11. Younger siblings can join in also as there is a Mud Kitchen on the grounds for the little ones to play with, but adults MUST accompany all children to the gardens and REMAIN THERE while the kids tend the gardens and their plants.
The main goal of this program will be to teach children about nature, how to follow instructions, how to grow their own food, how to prepare and eat their own produce, and the responsibilities that go with most things in life. It also should be a good time for kids in the community to make friends and socialize with other kids with the same interests.
We would also like to start a seed library here at the library and what a better way to do that than have a gardening club? We can collect and share seeds with other members of the community once we get it going.
This garden will be totally organic. We will use no pesticides or fertilizer. We will learn how to care for our plants, how to harvest produce, and even how to prepare easy meals with what we grow.
**This program is free and open to the public, but PLEASE REGISTER on our website so that Val (The Children's Librarian) can contact you to cancel or move the program to the library in case of inclement weather!
PLEASE NOTE: Adults MUST REMAIN at the Community Gardens or the Gazebo while the kids tend their gardens. Adults CANNOT take other children to the playground, the pool, or other places at Mack Park while they have a child in attendance at the gardening club. The librarians are NOT able to locate parents around Mack Park when the gardening club is over. Please abide by this important rule or we may have to cancel our gardening club.
Our club meets every Wednesday afternoon at 3:30 at the Community Gardens Gazebo. Our last meeting for this year will take place on August 23rd.