We Be Book N' Tween Book Club: Treasure Island by Robert Louis Stevenson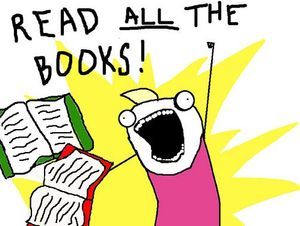 The We Be Book N' Book Club is a book club suitable for children aged 8-14. We meet every third Monday evening of each month in the Storyroom of the Children's Department at 6 PM. Titles range from fiction and fantasy to non-fiction, history, and culture, and even includes some popular graphic novels! Hard copies of each title are available at the library for checkout on the Book Club Shelf on the first floor of the library.
This month we are reading: August 22nd--Treasure Island by Robert Louis Stevenson, 240 pp., recommended reader ages, 8-12.
For sheer storytelling delight and pure adventure, Treasure Island has never been surpassed. From young Jim Hawkins's first encounter with the sinister beggar Pew to the climactic battle with the most memorable villain in literature, Long John Silver, this novel has fired readers' imaginations for generations. A rousing tale of treachery, greed, and daring, Treasure Island continues to enthrall readers of all ages.