Points of Culture Series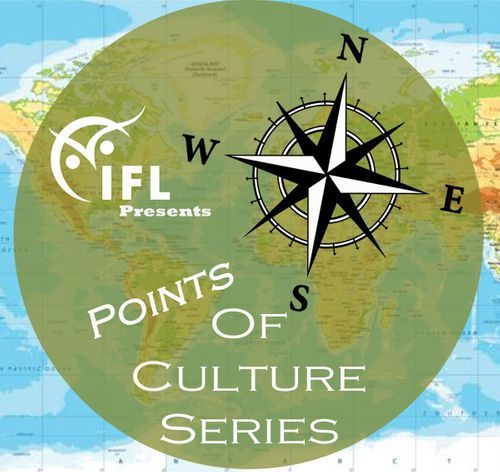 Culture is defined as "The sum total of the learned behavior of any given society." This is a great definition for Mr. Kocher's high school World Cultures class that it came from, but for the purposes of this program, it will also mean how we experience culture in our own community, tapping into the rich talents within our own town. Libraries are a hub of culture in any community.  
Join in as we explore topics such as music, painting, theater, languages, story-telling, history, crafts, poetry, pottery, film watching and making, and any other aspect of culture that we can include. 
Tuesday, October 13, 2020, 7:00 pm - 8:00 pm

The effect of music is found in all cultures and stirs the soul as a celebration and expression of the essence of life. Many local fiddle musicians found ways to use their instruments to do just that. We will explore the lives of some special fiddle players in Indiana County who have a special place in our local history.

Click on the title to watch the video!

Tuesday, October 27, 2020, 7:00 pm - 8:00 pm

Hannah Harley will open the Downtown Mural Project to us and talk about the interesting things happening with Spruce Arts during COVID. Spruce Arts normally supports an artist-in-residence program to incorporate the work of young artists outside their environment into local communities.

Click on the title to watch the video!

Tuesday, November 10, 2020, 7:00 pm - 8:00 pm

A very popular local artist whose work is viewed all over our area will be offering his insights on the act of painting and sources of inspiration. Join us to hear his stories about this growing medium to encourage developing artists.

Tuesday, November 24, 2020, 7:00 pm - 8:00 pm

Storytelling throughout time has been a primary method of communication of one generation to another and one individual to many. We will talk about creating the story and how it reaches both the listener and the storyteller in the process. Join us for an interesting evening.

Tuesday, December 8, 2020, 7:00 pm - 8:00 pm

Take part in our very own Holidays Craft Celebration in Indiana County.