Wild Wednesdays at Waterworks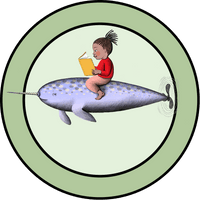 Wild Wednesdays is a family event with the presentations and activities geared mainly for those kids aged 6-12. We'll meet at the Waterworks Conservation Area once again every Wednesday at 11 and there is a nice pavilion, clean restrooms, and a large area to play outdoors, go on a bird walk, or explore Two Lick Creek and the nifty things at the Conservation Area. This program will include a light snack for all the kids in attendance, arts and crafts instruction with all materials provided, and each week, a visit from a special guest.
Please note:
Registration for Oceans of Possibilities is REQUIRED and will begin on May 23rd at 8 AM. You can find each program's information and registration on the Event Calendar on this website under News & Events. If you don't have access to the internet, please stop in the Children's Department on any day that we are open and we will register you and your children.
**Since two of our three kid's programs are outdoors, please provide good contact information when registering in case of inclement weather conditions on the day of the program you are registered for. Wear clothes that you don't mind getting dirty, put on comfortable shoes that you can wear for hiking and exploring, bring sunscreen, bug spray, extra water, sunglasses, and any other necessities that you may need to enjoy the great outdoors with us. We'll let you know ahead of time if you need to bring or wear something special.