We Be Book N' Tween Book Club: Where the Red Fern Grows by Wilson Rawls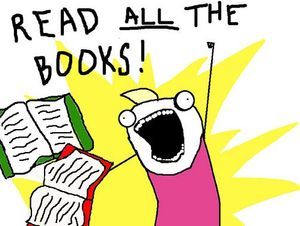 The We Be Book N' Book Club is a book club suitable for children aged 8-14. We meet every third Monday evening of each month in the Storyroom of the Children's Department at 6 PM. Titles range from fiction and fantasy to non-fiction, history, and culture, and even includes some popular graphic novels! Hard copies of each title are available at the library for checkout on the Book Club Shelf on the first floor of the library.
This month we are reading: November 21st—Where the Red Fern Grows by Wilson Rawls, 304 pp., recommended reader age, 8-12.
Billy has long dreamt of owning not one, but two, dogs. So when he's finally able to save up enough money for two pups to call his own—Old Dan and Little Ann—he's ecstatic. It doesn't matter that times are tough; together they'll roam the hills of the Ozarks.
But tragedy awaits these determined hunters—now friends—and Billy learns that hope can grow out of despair, and that the seeds of the future can come from the scars of the past.