We Be Book N' Tween Book Club: The Witches by Roald Dahl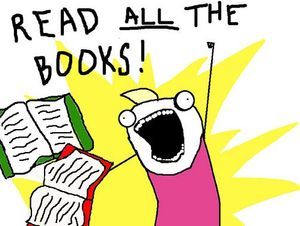 The We Be Book N' Book Club is a book club suitable for children aged 8-14. We meet every third Monday evening of each month in the Storyroom of the Children's Department at 6 PM. Titles range from fiction and fantasy to non-fiction, history, and culture, and even includes some popular graphic novels! Hard copies of each title are available at the library for checkout on the Book Club Shelf on the first floor of the library.
This month we are reading: October 17th—The Witches by Roald Dahl, 224 pp., recommended reader age, 8-12.
Grandmamma loves to tell about witches. Real witches are the most dangerous of all living creatures on earth. There's nothing they hate so much as children, and they work all kinds of terrifying spells to get rid of them. Her grandson listens closely to Grandmamma's stories—but nothing can prepare him for the day he comes face-to-face with The Grand High Witch herself!
Our craft for the evening? Tealight Witches!!