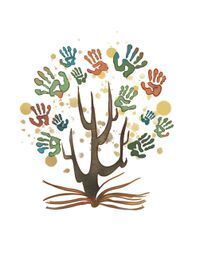 Saturday, July 29, 2023
11:00 am-2:00 pm
Yellow Creek State Park, Beach Pavilion
Come join us for our Summer Reading Wrap-Up Party at the Park!
Our last summer reading event for the year will be a fun time at Yellow Creek State Park at the Beach pavilion. Our party is for all those who participated in any Summer Reading Program at the Library including Book Babies, Terrific Tuesdays, Teen Tech U, Wonder Wednesdays, ThinkFun Thursdays, Wee Ones, The Craft House, and STEM PLAY Day and/or logged in minutes for The Great Reading Adventure!
We'll have lots of fun things to do, food, and the beach to relax on for our last time All Together for the summer.
The party will happen, rain or shine.
What's our plan for the day?
*Park Educator Lisa Meadows will be leading us on a Stream Critter Walk at 11:10-12:30. Please wear clothing and shoes that you don't mind getting dirty and wet (Or preferably bring extra clothes and rubber boots for the stream).
*We'll provide a light lunch and refreshments @ 12:30.
*After lunch, you can relax on the beach or take part in some fun games with prizes and paint some more Kindness Rocks (All the ones we painted at the Kick-Off Party are gone!).
We have rental of the pavilion all day, so those who choose to stay and play on the beach have access to our pavilion even after we leave.
If you are planning to attend, we ask that you please register for the party on this website before Thursday, July 27th at 6 PM so that we have a good count for the Stream Critter Walk and lunch.
Thanks for participating in our 2023 All Together Now Summer Reading Program!!