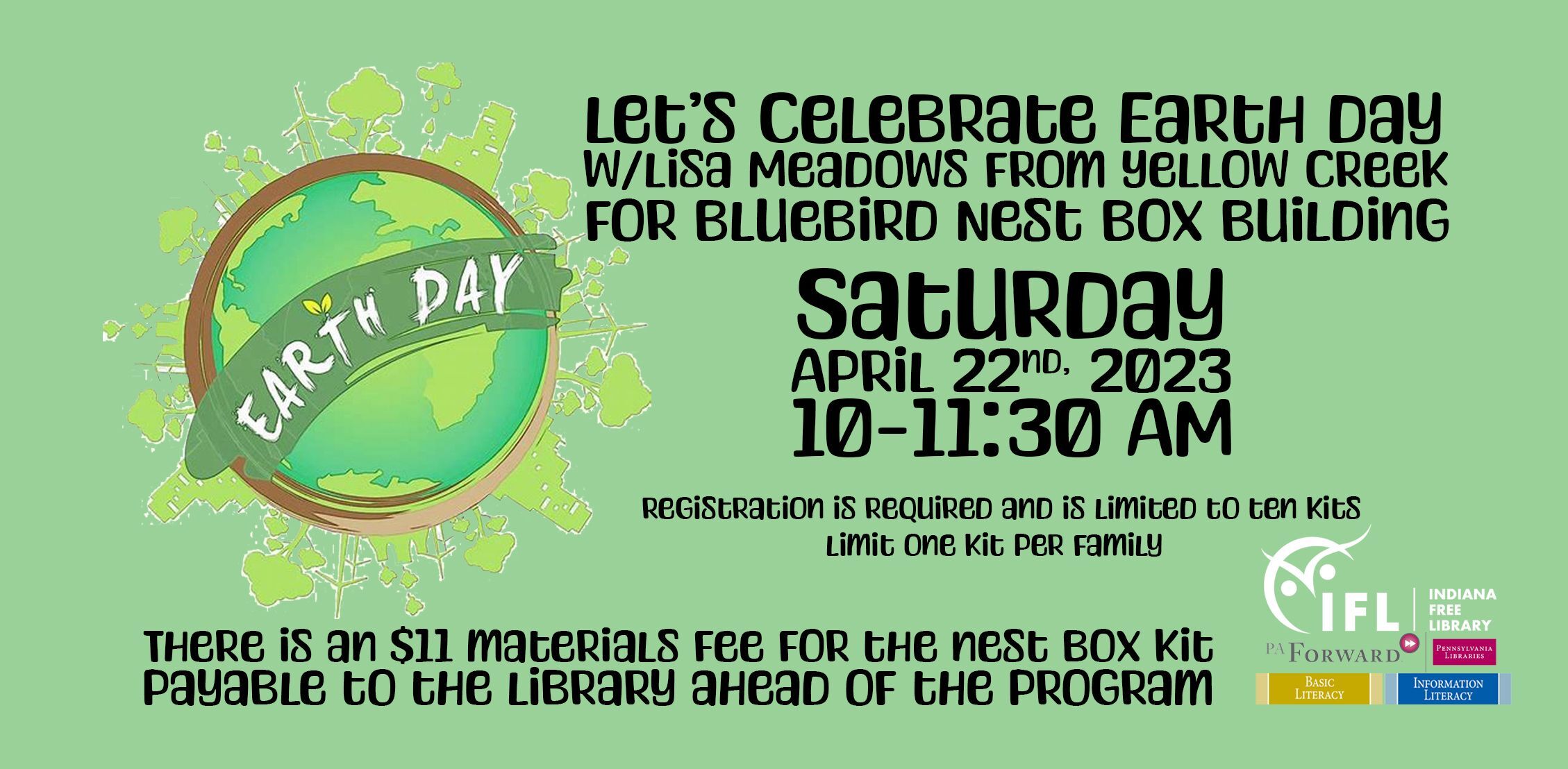 Let's celebrate Earth Day together with Lisa Meadows from Yellow Creek State Park. We will be holding a Bluebird Educational and a Bluebird Nest Box Building Program.
The Bluebird Educational program is free and open to the public. All ages are welcome.
We will have an additional bluebird nest box building program with 10 bluebird box kits available to build after the educational portion of the program is finished. This half of the program will be open to the first ten families to register to build a box to take home with them. There is an $11 materials fee for the nest box kit payable to the library ahead of the program. You will NOT BE OFFICIALLY REGISTERED UNTIL your $11 is paid. ONE BOX PER FAMILY - example: if you have 4 children all four children will work on the same box. Registration to build a box will close at NOON on April 15th.
To work on a box, children must be 8 years and older and a parent is required to stay and help with the construction of the box. If you have a portable drill with a Phillips bit, you can bring it with you to help speed along assembly of the box.
We hope you'll join us for this fun educational program on Earth Day and celebrate our planet and one of its amazing animals with our favorite Yellow Creek State Park Ranger, Lisa Meadows!!