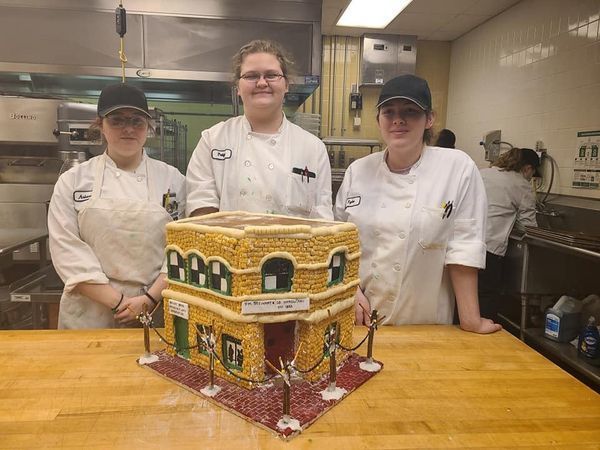 Create a gingerbread masterpiece and bring it to our Annual Gingerbread House Contest in December! We will be having our annual gingerbread house display and contest in December from the 5th through the 21st. Our library patrons will cast their votes for their favorites and decide who has the best creations for prizes in three different age categories. The most votes for each wins a prize! One category is for kids aged 5-11, one for kids aged 12-17, and one for adults, 18+. Prizes will be chosen on December 21st at 4 PM. You need not be present to win as winners are chosen from library patron votes. You may pick up your creations anytime on Wednesday evening or during the day on Thursday as the library will be closing for the Christmas holiday Thursday, December 22nd at 6 PM.
Get your engineering and baking caps on and create a winner! Please plan on leaving your creation at the library during the entire time period so that our patrons can cast their votes (Meaning...please don't plan on feeding your creation to your family afterwards!! Yuck!!). Registration is required for this event so that we can send prizes to the winners.
**Pictured are our winners from last year, 2022. Students from the Culinary Arts Program at ICTC. Thanks so much for participating!!