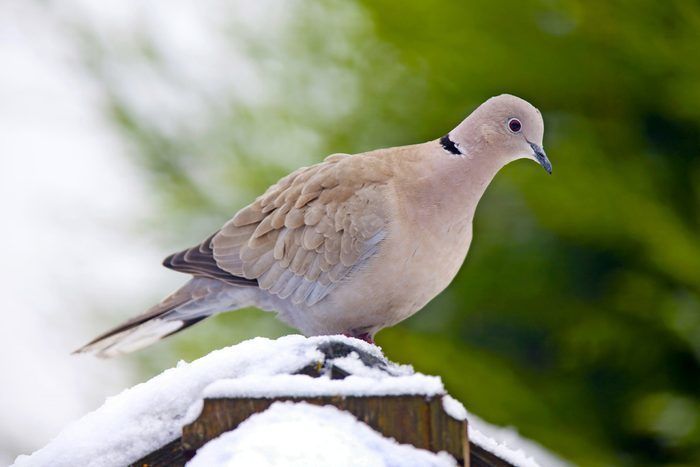 Get ready for The Great Backyard Bird Count that takes place worldwide February 18th-21st!
Join the Indiana Free Library for a fun and educational Kid's Program on Saturday, February 19th at 1 PM.
The Great Backyard Bird Count Kid's Program
Saturday, February 19th at 1 PM
                Come in and learn how to identify the most common backyard birds in our area
                Join in on the count this year and become a citizen scientist!
                Make a pine cone feeder for your birds!
                Become a birder and learn more about our beautiful natural world!
                Give your kids an adventure in their own backyard.
                Become an advocate for the well-being of our fellow creatures and our Earth.
Our activities will include:
A special guest birder who will share their knowledge to help us with bird identification.
Together, we will learn how to record our sightings and report our information to the National Audubon Society.
We'll also make a pinecone birdfeeder so that you can attract and feed those beautiful winged creatures to your own yard!
***This children's program is free and open to kids and their parents or guardians, but it does require registration. That can be completed by going to our website at www.indianafreelibrary.org, then to News & Events, onto the Event Calendar, choose the Great Bird Count Program on February 19th, and complete your registration.
For more information on the program, please email Val at iflkidsfun@gmail.com or call 724-465-8841 and choose the Children's Department extension.
For additional information on the Great Backyard Bird Count for 2022 see: https://www.birdcount.org/participate/
Grab Your Binoculars and Join the Great Backyard Bird Count
Connect with nature by participating in the season's most anticipated event: The Great Backyard Bird Count. It's easy to join, even if you're a new birder.
True to the scientific method, the Great Backyard Bird Count started out of curiosity. Researchers at the National Audubon Society and the Cornell Lab of Ornithology had an observation and a question.
The observation: Scientists could better understand, monitor and protect global bird populations with access to real-time information. The question: Would backyard birding enthusiasts be interested in counting birds and reporting their results online?
The community responded with a resounding yes, and the Great Backyard Bird Count (GBBC) subsequently launched in 1998. It was the first online citizen-science project to collect data on wild birds and display results almost instantaneously. Participants record sightings of both rare and common birds such as northern cardinals or mourning doves. This successful worldwide initiative is celebrating its 25th year of connecting people through birding.
"It even fueled the creation of eBird, which is one of the world's largest citizen-science projects related to birds," says Becca Rodomsky-Bish, project leader for the Great Backyard Bird Count. "And eBird is a very powerful conservation tool."
Follow these birdwatching tips for beginners: Here's how to start birding.
Great Backyard Bird Count Basics
 The premise is simple. Birders across the globe come together to watch, count, study and celebrate birds. It's held every February, for four days during Presidents' Day weekend in the United States. See the Great Backyard Bird Count's website to find out this year's dates.
To participate, birders are asked to watch and count birds at least once during the event. While watching, they record any information they see or hear. Then they submit their findings using the Merlin Bird ID app, eBird Mobile app, or eBird website. That's it!
"It's a good fit for entry-level and less experienced bird-watchers because of the fact that you only have to bird for 15 minutes, and you can do it anywhere you choose," says Kathy Dale, Audubon's community science team leader.
Research Has a Global Impact
This real-time research, provides undergraduate students, professional researchers and the general public access to decades of reporting.
"There are a lot of questions people can ask and find answers to when using this data," Becca says. "Questions like 'What birds are we seeing? Are birds that are normally found farther south being found farther north? Is that linked to climate change? What are we seeing in terms of feeding behaviors? Where are birds migrating, or not migrating, to?''
Get Your Friends and Family Involved
Some people choose to bird solo. But the Great Backyard Bird Count provides several opportunities for families, schools and home-schoolers, Scout groups and Audubon Nature Center visitors to band together for the good of birds everywhere.
 "I love citizen science and being able to do something in my own backyard that contributes to something bigger," says participant Megan Long, a naturalist at Oxbow Park & Zollman Zoo in Minnesota.
Megan has enjoyed watching birds with co-workers, her parents and even her youngest relatives in the four years she's participated in the GBBC. Once, her 5-year-old nephew proudly taught her patience when he started his birding session by kicking off his shoes, putting his feet on the windowsill and exclaiming, "Well, sometimes you just have to wait!" Here's how to get kids excited about birding.
"What you observe might be something small and simple on your end, but when you have so many people contributing, it creates a bigger picture of not only what's happening in your state, but globally," Megan says.
"The global nature of GBBC is really important because birds don't pay attention to geopolitical boundaries," Kathy says. "Being able to see people across the globe excited about what they are seeing in their area is really fascinating."
Increasing Interest During the Pandemic
As COVID-19 forced people indoors, birders flocked to the GBBC. "The momentum really built," says Kerrie Wilcox, Canadian coordinator for the Great Backyard Bird Count on behalf of Birds Canada, which joined the event in 2009. From 14,300 global checklists completed in 1998 to more than 330,000 in 2020, the program supported people through the isolation and lockdowns of COVID-19.
"Birding is so good for people's mental health," Kerrie says. "It gives you a connection to nature that has proved helpful over the past year."
In 2021, reports came from more than 190 countries, and checklists from Canada surged 109%.
How to Get Kids Excited About Birding
Give your kids an adventure in their own backyard.
Most bird lovers know just what sparked their passion for all things outdoors, whether it was the first time seeing a tiny hummingbird or spotting a robin's nest. Part of the joy of birding is passing it down to the next generation. Here are four ideas you can use to kick-start your favorite kid's new birding obsession and get your kid outdoors to discover all the things nature has to offer.
Make-Your-Own Feeder
Pinecone? Check. Peanut butter? Check. Attach colorful string or a pretty pipe cleaner to the tip of the pinecone. Then spread peanut butter in the crevices with the help of your young assistant. (If the peanut butter is tricky to spread, soften it in the microwave for 30 seconds.) Ask your helper to roll the gooey cone in birdseed. Once the DIY treat is complete, hang it in a tree for hungry birds to find, but make sure it's high enough that other animals can't have a nibble. Watch from a distance to see which bird species stop by first. (Read More! Make a Recycled Paper Heart Bird Feeder)
Indoor Birding Station
There's a lot going on in your backyard, and both adults and kids can watch the show from the living room. Keep field guides and a pair of binoculars on a side table or tucked away in a basket, and the next time a cardinal flies into your yard, you can show your burgeoning nature lover how to find it with the binoculars and ID it at the same time. (Read More! How to Attract Birds to a Small Backyard)
Bird Journal
Get pencils, pens and markers out, and encourage kids to play naturalist when they observe backyard birds. Maintaining their own list of species, they've seen is a solid starting point, but they can really stretch their creative muscles by drawing what they see, too. Taking photos of birds is another easy way for kids to keep track of feathered backyard visitors.
Little Helpers
Sometimes kids just want to lend a hand. The next time you refresh your sock of thistle seed for goldfinches or set out a few oranges for Baltimore orioles, ask the kids in your life to take part. Changing out a block of suet is an opportunity to talk about woodpeckers. Making sugar water for a hummingbird feeder is the perfect chance to explain what different kinds of birds eat. By becoming familiar with feeders, children actively learn more about the birds that visit them. But let kids naturally develop an interest. Naturalist Ken Keffer says, "Some kids will be passionate about seeing new species, and some will obsess only over cardinals. Encourage and help them, but don't overdo it."ttps://www.birdcount.org/participate/