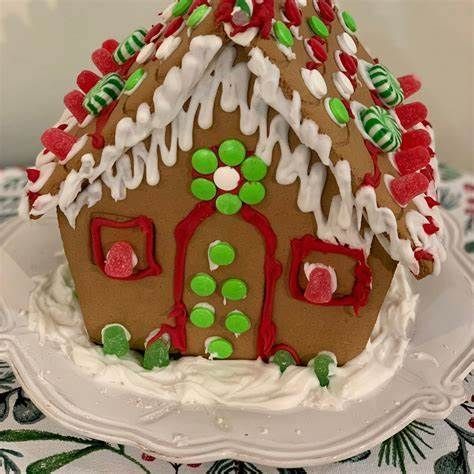 Are you thinking about your creation for the Gingerbread House Exhibit and Contest?
*You can build a house (or barn or shed or whatever you desire), from scratch or you can use a store-bought kit to create your entry. Either works for us!
*Remember, there will be two age categories, both with prizes for the winners of the most votes. Adults (18+) and Kids (Up to 18).
*We plan for the entries to be displayed at the library in a wonderful Gingerbread House Village set up on the first floor near the mantle.
*We will also be decorating that corner of the library for Santa's Workshop on Saturday, the 11th because our Gingerbread House exhibit and contest starts on Monday, the 13th and runs through December 21st. (the first day of winter), when we will pick our winners.
*Please plan for your Gingerbread House to stay at the library for the duration of the exhibit (Meaning...I wouldn't eat it when you take it home with you). You can come into the library on the 22nd and pick up your House and your prize if you are one of the winners.
*And, try as we might, unfortunate things do occur around here quite frequently (You probably know that already!), so we can't promise that something won't accidentally happen to your beautiful creation. We will do our best though, to keep all of the houses in the display safe and in one piece.
*Remember, that although this is a contest to see who builds the Gingerbread House that our patrons vote to be the best creation, it's all in fun and sharing the wonder and compassion of the holiday spirit in our community.
*If you are planning to enter a Gingerbread House in the Contest & Exhibit, please register here on the website in order for us to get a better idea of how much space we are going to need for our exhibit.