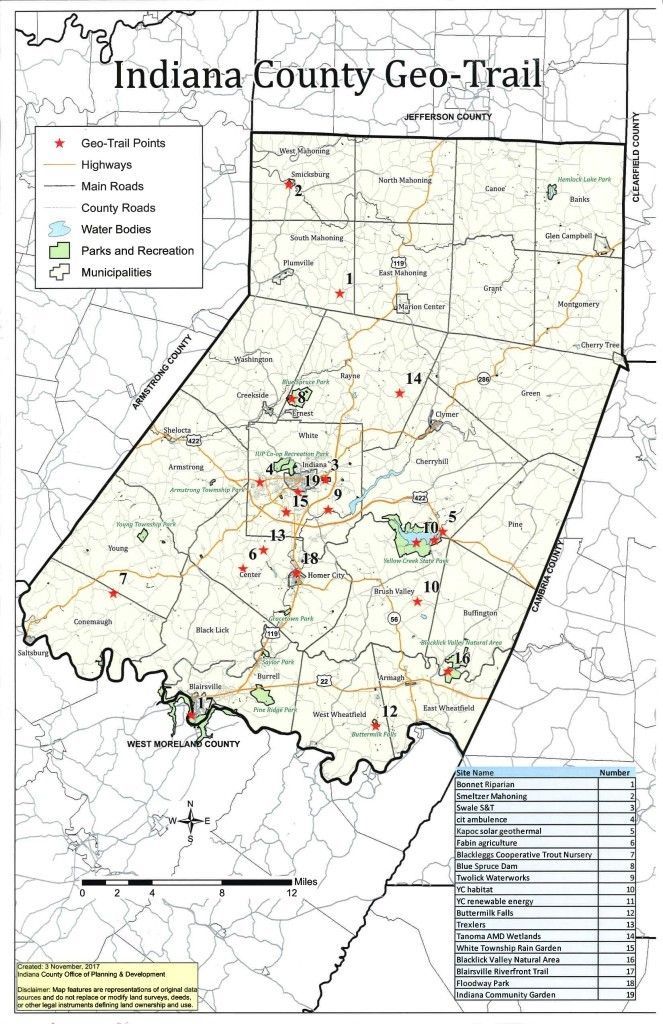 Ever heard of geocaching? If your answer is no, you better go check it out.
Our GeoTrail consists of 20 geocaches hidden at sites of environmental significance to help you learn more about our county and the environment.
A GeoTrail is a series of geocaches that center around a common theme. Our GeoTrail's theme focuses on areas of environmental interest in the county.  A geocache are items hidden in a container that you have to go out and find. Sort of a global hide and seek! Join the fun!
Pick up your passport here at the Indiana Free Library in the Children's Department! When you have your passport completed, return it to Val or Marissa for your GeoCoin!!
For more information, please visit:   https://evergreenconservancy.org/indiana-county-eco-tour/indiana-county-geotrail/