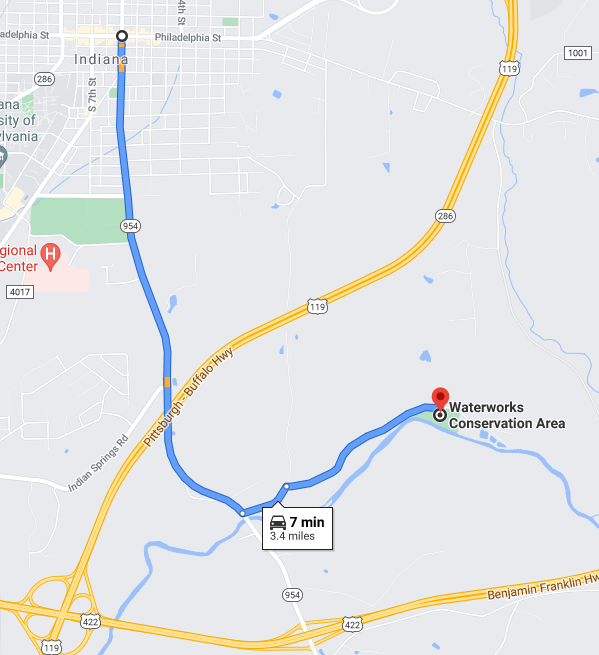 Wild Wednesdays at Waterworks Conservation Area...Hmm...Where is Waterworks Conservation Area? Here are the directions!
1) Turn onto South Sixth Street from Philadelphia Street
2) Stay on Sixth Street going South out of town (It will turn into South 954).
3) Go exactly 2.3 miles.
4) You will make a LEFT turn onto LOWER TWO LICK ROAD (There is a small Blue Sign as soon as you turn off 954 that says that Waterworks Conservation Area is just ahead about 1 mile).
*The turn for Waterworks is just past the 119 Underpass and at the bottom of the very first valley you drive into coming out of town.
Don't worry, signs will also mark the way!!