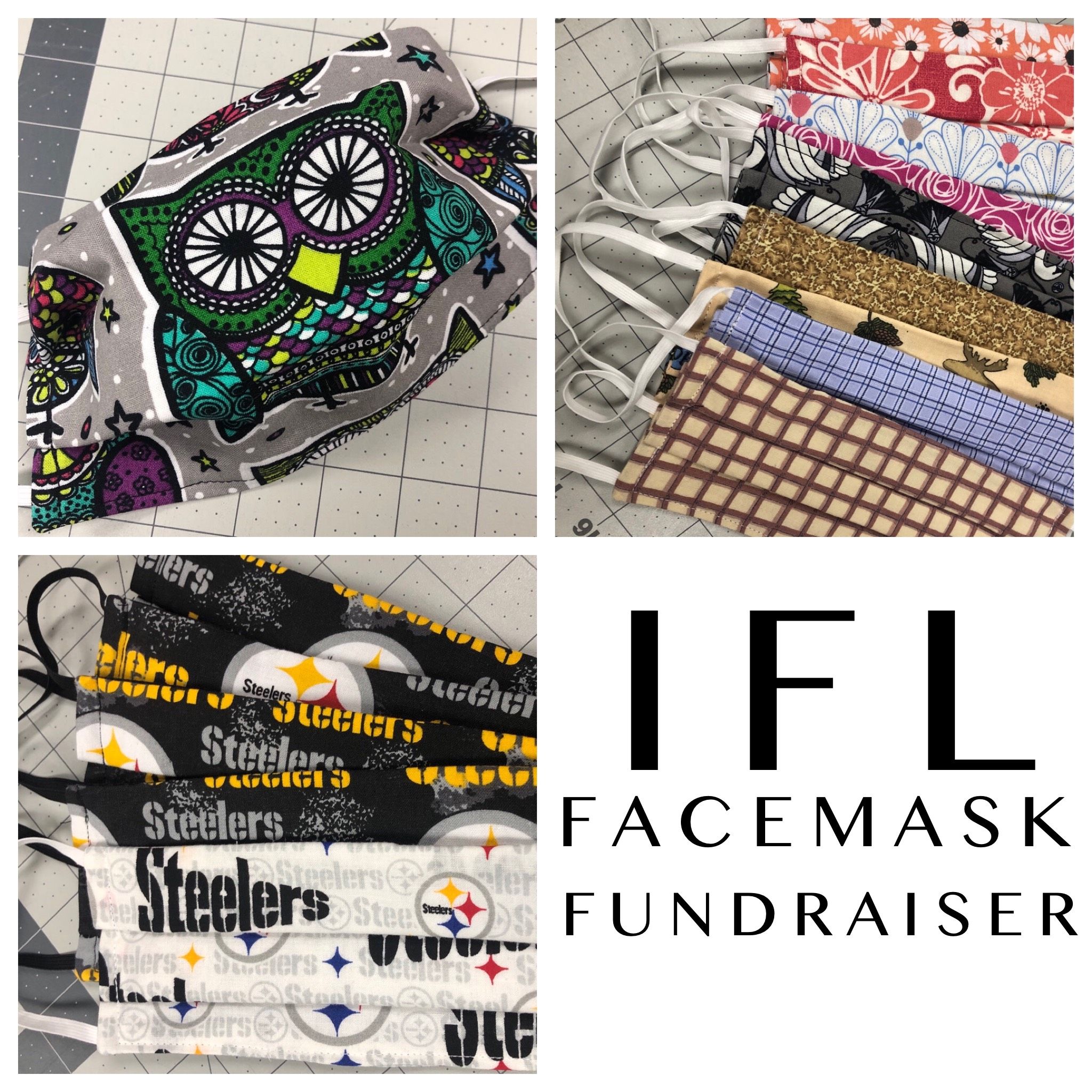 There are a limited number of facemasks available as a fundraiser for Indiana Free Library!
The owl is the logo for IFL. Don't like owls? There are other patterns available as well. All masks have a wire nose bridge and are either three-ply or have an opening for a filter. PM Carole Toth Bush if you are interested!
Though the library has been closed for the past few months, programs have continued. Storytime, Cloud Library, and online learning have continued via the website. Books are available through curbside pickup. Much support through fundraisers and donations has vanished.
Please consider making a donation! The library address is 845 Philadelphia St, Indiana PA 15701 if you'd like to donate by check. Please note "Owl Mask Project" on your check.
Click here for more information.