2021 Tails and Tales, Wild Wednesdays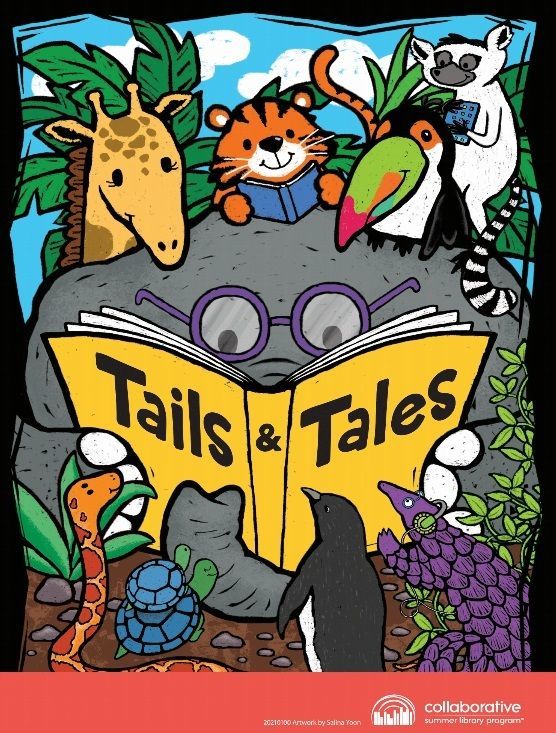 Wild Wednesdays at Waterworks Conservation Area, 10:30-1
A guest of the library will offer a short presentation on our theme (1/2-one hour), to kick-off the day: Tails and Tales. We follow up with an activity during a question and answer time. Library staff will leave after crafts are completed, but participants are encouraged to remain to enjoy the park. The park is open until dusk.
*There are clean restrooms, a large pavilion with electric outlets, and a large charcoal grill for cooking on site. Trails with interpretive signs surround a large dragonfly pond and the nearby stream and woodlands. There is even an acid mine drainage interpretive spot onsite. This park is only 3 miles outside Indiana at the end of 6th Street. Signage will mark the way to the site. There is plenty of parking for all who attend. We will also take our pop-up gazebos and seating in order to provide all three groups with enough space to enjoy stories and work on crafts. A small snack & refreshment may be provided.
1) June 16th--Welcome to Wild Wednesdays. Conservation of Our Tails. Ed Patterson-of the Friends of the Parks will lead us on a tour of the conservation area and tell us why this special park was created. We will also perform housekeeping duties: Registering kids for summer reading, helping kids get to know how to use our various library services especially navigating the website and browsing the catalog in order to use the GrabNGo service to check out books.