2021 Tails and Tales, Wild Wednesdays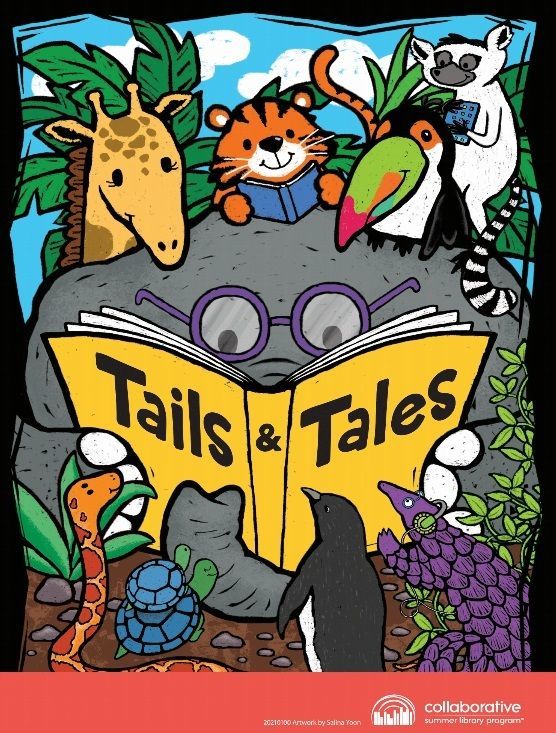 Wild Wednesdays at Waterworks Conservation Area, 10:30-1
A guest of the library will offer a short presentation on our theme (1/2-one hour), to kick-off the day: Tails and Tales. We follow up with an activity during a question and answer time. Library staff will leave after crafts are completed, but participants are encouraged to remain to enjoy the park. The park is open until dusk.
*There are clean restrooms, a large pavilion with electric outlets, and a large charcoal grill for cooking on site. Trails with interpretive signs surround a large dragonfly pond and the nearby stream and woodlands. There is even an acid mine drainage interpretive spot onsite. This park is only 3 miles outside Indiana at the end of 6th Street. Signage will mark the way to the site. There is plenty of parking for all who attend. We will also take our pop-up gazebos and seating in order to provide all three groups with enough space to enjoy stories and work on crafts. A small snack & refreshment may be provided.
June 23rd--Our Helpful Insect Tails. Pollinators and Plants, Louisa Fordyce, Penn State Master Gardener--will be on hand to talk to our kids about bees, butterflies, and other pollinators that keep our Earth so beautiful. She will also help us start planting flowers and other native plants in the gardens at Waterworks. The Friends of the Parks have graciously offered the use of their small pollinator gardens at the site to plant our own flowers and other native plants in them so that kids can experience the joy that comes with growing flowers and other plants to help nature.