Summer Reading Registration Begins!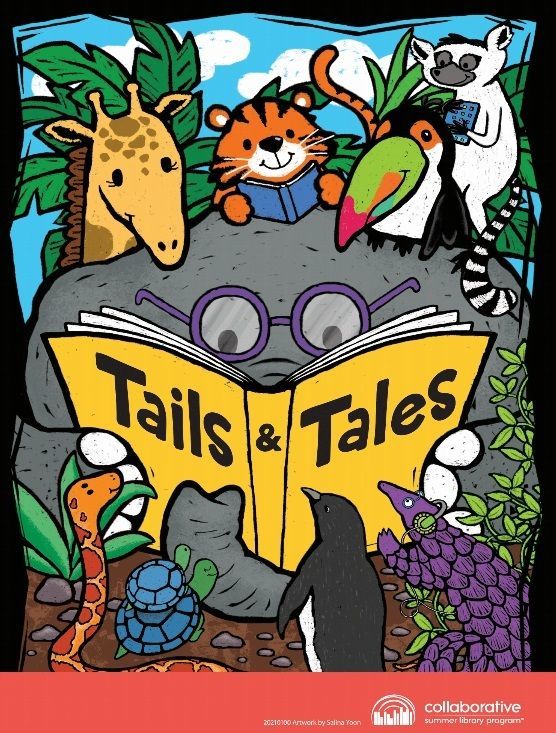 Online registration for the 2021 Summer Reading Library Program, Tails and Tales.
Registration will be open every week day through July 16th. Please register one child (or adult) at a time for the program to make it easier for us to keep track of everyone! You must register for the program to receive your Make & Take Bags that contain your craft supplies, games, fun library swag, restaurant coupons, and more. And this year, we are doing our Wrap-Up Party at the end of Summer Reading. You must be registered for the program before July 16th to take part in the festivities including the free swim at Mack Park on July 30th. After July 16th, you will no longer be able register for the program or for the activities including the free swim at the Wrap-Up Party on July 30th at Mack Park.
June Make & Take Bags will be available at the Kick-off Party at Yellow Creek State Park on June 14th and also during GrabNGo hours at the library starting on June 15th.
July Make & Take Bags will be available for pickup starting on June 28th-July 16th. No Make & Take Bags be available for pickup after July 16th.