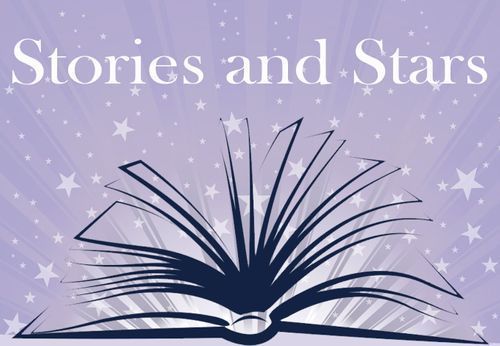 Our new astronomy program for all my fellow stargazers out there! Kids of all ages are welcome to join in this fun program about stars, our solar system, the universe, and even the wonderful planet we live on. We'll read a story about stars or grab a book from our science collection and share some knowledge about those twinkly things up there in the night sky. After our storytime, we'll look at cool astronomy websites or explore stars on our own by using a star app loaded onto our smartphones. Every once in a while, we'll also gather at a local park and go on a star walk all together so we can share what we've learned and our love for the night sky.
Sometimes during the programs, we'll use a star app that has been downloaded to a smartphone or other internet capable device. I use Star Walk 2, but there are others such as SkyView Lite, Star Chart, and many more. You can use what you like as they are all pretty similar in content.
This program is free and open to the public like all our programs. The pre-recorded video will be posted onto our IFL Facebook page and this website by 3 PM every Wednesday. All you have to do to join in on the fun is go to Facebook and watch to our Calendar Event page on our website and click on the Stories and Stars program that you'd like to watch. It's that easy!
If you have any questions, please email me (Val) at iflkidsfun@gmail.com. Please don't call the Children's Department or leave a message there. Because of Covid, I'm rarely at the library, so I can't receive or return calls or messages very quickly. Email is the best way to an answer.