IFL Kids Summer Reading-Storytellers Ages 7-12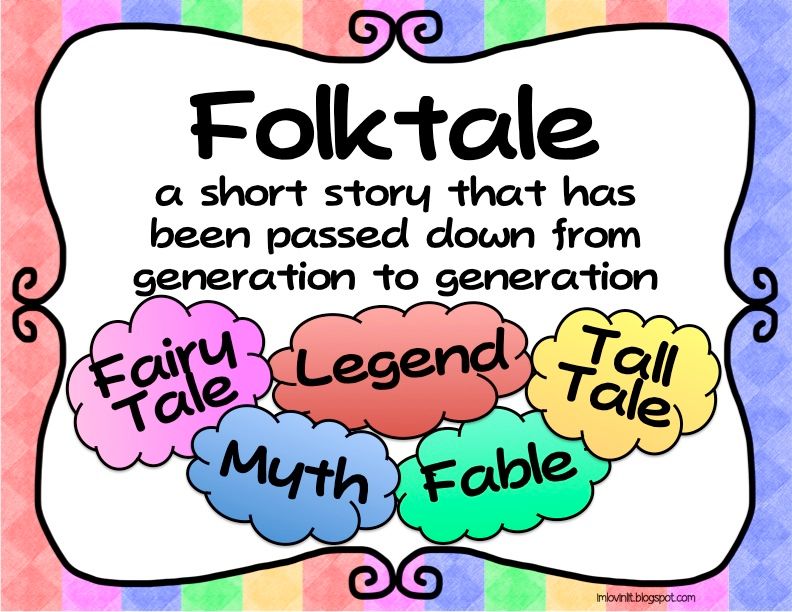 Indiana Free Library Summer Reading 2020 will start on June 8th and run until July 31st. On Wednesday's, our Storytellers from seven to twelve will get to have fun with Tall Tales and Mythology. Each program will also include a simple craft or activity that goes along with each story. Most materials will be provided and the ones that aren't will be listed at the beginning of summer reading.
Here is our schedule for our kids 7-12, the Storytellers.
Wednesdays, (Ages 7-12) –Storytellers
On Wednesday's, our Storytellers from seven to twelve will get to have fun with Tall Tales and Mythology.
How do tall tales differ from folktales? A tall tale is a story that depicts the wild adventures of overly-exaggerated folk heroes. The tall tale is actually a form of entertainment; the tale is told mainly for the enjoyment of an audience. Associated with the lore of the American frontier, tall tales often explain the origins of lakes, mountains, and canyons; they are spun around such legendary heroes as Paul Bunyan, the giant lumberjack of the Pacific Northwest and many others. All of our tall tales and mythology come from American legends and folklore. A couple from Native American myths and legends. So, let's all gather 'round the campfire and listen to some stories handed down from our amazing American heritage!
We will meet for a virtual tall tale and legend telling time on Wednesday's at 3 PM on the IFL Kids Summer Reading Facebook page and also on our website at indianafreelibrary.org under the 2020 Summer Reading tab. We'll read tall tales from our own collection and also give you an extra enjoyable activity—learning about the stars or constellations in our skies associated with our tall tales and mythology! If that's not enough, we'll also work on a simple, but fun craft together during the program. Most of your materials will be provided. There are some materials you will have to have in order to complete some of the crafts. Those are:
 Glue stick or Elmer's glue
 Scotch tape
 Markers or crayons (Or both)
 For Week 4, you will need a tube of Pillsbury Crescent Rolls and
a Granny Smith apple
 On Week 8, you will need water colors or poster paint (Water colors will work better, but use what you have)
 Any additional decorating materials you'd like on your crafts like glitter or stickers.
 You will also need to load a Star App onto your parent's phone or yours if you have one so that you can follow along with our star discovery and mythology.
The ones I recommend are:
 Skyview Lite
 Star Walk 2
 Night Sky Lite
Wednesday, June 10, 2020—Paul Bunyan (Our Mythology/Astronomy topic will be the constellation Taurus, the Bull.)
Read along and learn about a great American legend, Paul Bunyan. We'll be reading Paul Bunyan by Brian Gleeson and discovering the exciting tales about Paul and his giant blue ox, Babe. Before we read our book, let's make our own Paul Bunyan beard to wear while we enjoy the story! Use the materials in the, "Week 1" bag and also get out that winter hat to top off the lumberjack look! Checkered flannel shirts and Levi's are optional!
Wednesday, June 17, 2020—Raven: A Trickster Tale from the Pacific Northwest (Our Mythology/Astronomy topic will be the constellation Corvus, the Crow.)
Raven, the trickster, wants to give people the gift of light. But can he find out where Sky Chief keeps it? And if he does, will he be able to escape without being discovered? His dream seems impossible, but if anyone can find a way to bring light to the world, wise and clever Raven can! Our story comes down to us from the Native peoples of the Pacific Northwest. We'll make our own flying Raven so that the world can have light with the materials you have in the, "Week 2" bag.
Wednesday, June 24, 2020—Sal Fink (Our Mythology/Astronomy topic will be the constellations Andromeda and Cassiopeia).
Learn about the famous boatman, Mike Fink's howling daughter! "Hiiiooowwweeeewhoooo," Sal Fink would yell, and whenever people heard that sound, they shook their heads with wonder, and they'd remember all her astonishing feats. Her daddy, Mike Fink, the keelboat man, was famous for his daring deeds on the rivers of Ohio and Mississippi. And Sal? She was as brave and bold as her daddy. People say she once rode down the great Mississippi on the back of an alligator, and I'm pretty sure that must be true. Let's make our own keelboat! There are popsicle sticks and a sail in craft bag, "Week 3." You can color (or not), your keelboat however you like!
Wednesday, July 1, 2020—Johnny Appleseed (Our Mythology/Astronomy topic will be the star, Mira.)
Johnny Appleseed was actually a real person. His real name was John Chapman and he lived in the early 19th century. He was an American pioneer who introduced apple trees to large parts of Pennsylvania and other Ohio Valley areas. He became an American legend while still alive, due to his kind, generous ways, his leadership in conservation, and the symbolic importance he attributed to apples. This week, we'll carry on the importance of apples as we bake up some yummy Apple Pie Bites! Your recipe for these are in the bag and labeled, "Week 4."
Wednesday, July 8, 2020—The Boy who Lived with Bears (Our Mythology/Astronomy topic will be the constellation Ursa Major, the Big Dipper, or the Bear.)
This story comes to us through the oral tradition of the Iroquois, the Native American peoples known as the Six Nations, who once inhabited the Indiana area. They now live mostly in western New York State. "There was once a boy whose father and mother had died and he was left alone in the world. The only person he had to take care of him was his uncle, but his uncle was not a kind man." Read along with us and discover how the lonesome boy came to be cared for by an old, but kind and loving bear-woman. In the craft bag marked, "Week 5," you will find some origami paper to fold to create your own bear. Just like the one that hangs on our animal mobile in the staircase in the library. Enjoy!
Wednesday, July 15, 2020—John Henry (Our Mythology/Astronomy topic will be the star, Regulus, the Heart.)
John Henry is an African American folk hero. He is said to have worked as a "steel-driving man"—a man tasked with hammering a steel drill into rock to make holes for explosives to blast the rock in constructing a railroad tunnel. According to legend, John Henry's prowess as a steel-driver was measured in a race against a steam-powered rock drilling machine, a race that he won only to die in victory with hammer in hand as his heart gave out from stress. It's hammer time!! Get out "Week 6" bag and let's forge a mighty steel-driving hammer. You can even use it at Halloween if you want to dress up as Thor! (More mythology there).
Wednesday, July 22, 2020—PA Legendary Creature-The Squonk (Our Mythology/Astronomy topic will be the constellation Lupus, the Wolf).
Our next tale is of a creature that supposedly roams the forest of our own state. The Squonk is a legendary creature story told in lumber camps when timber was the main industry in Pennsylvania. The poor animal is said to be so upset about how ugly it is, that it weeps constantly. As the legend goes, if you listen at night, this weeping can be heard in the northern forests of Pennsylvania. Nothing to fear though! The poor, lonely squonk is harmless! Let's make our own squonk so you know what they look like if you ever see or catch one! Use the materials in the bag, "Week 7" to create your own squonk to love.
Wednesday, July 29, 2020—How the Stars Fell into the Sky (Our Mythology/Astronomy topic will be to find your own Zodiac constellation.)
This wonderful book by Jerri Oughton is a retelling of a Navajo folktale that explains how First Woman tried to write the laws of the land using stars in the sky, only to be thwarted by the trickster Coyote. For our very last craft of summer reading, let's make a painted-paper star garland so that you can decorate the sky above your bed with stars. Find your "Week 8" bag and round up your water-colors. Cover your work area so that you don't get paint on it and paint your stars!