IFL Kids Summer Reading-Fablers-Birth to age 3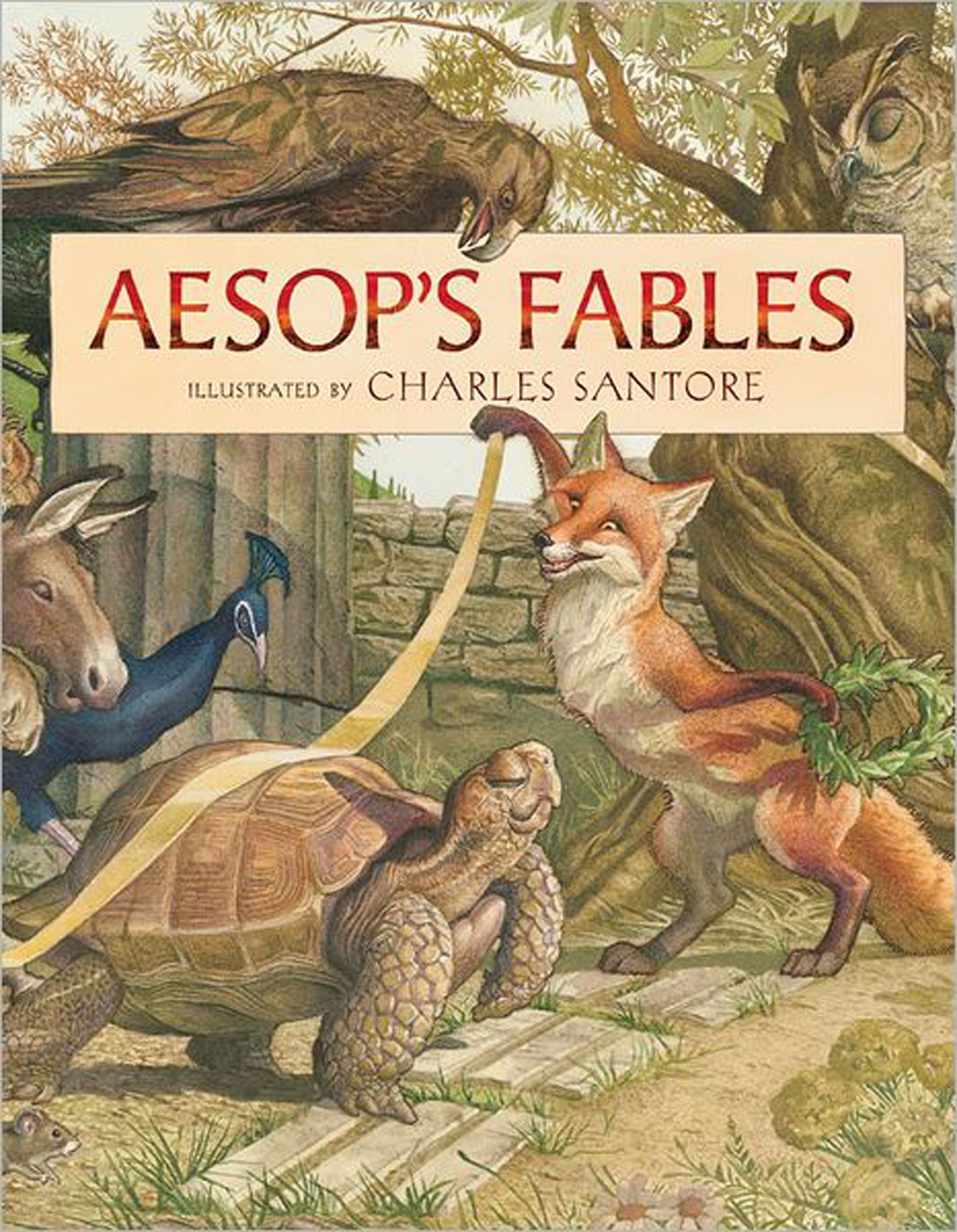 Indiana Free Library Summer Reading 2020 will start on June 8th and run until July 31st. This program is for our littlest storytellers, Fablers, aged birth to three years of age on Mondays at 3 PM on our IFL Kids Summer Reading Facebook Page. Our Fablers will of course, be reading Aesop's Fables each week. Not only will some fun storytelling be taking place, but we'll also a create a fun craft during each program. Most materials will be provided and the ones that aren't will be listed at the beginning of summer reading.
Here is the schedule for our Fablers, those kids aged birth-3. Look at the craft activities and the list of items that parents will have to gather to complete the activities.
Mondays (Birth to Age 3)—Our Littlest Storytellers-The Fablers
This summer, we will be enjoying lots of stories from Aesop's Fables. Who was Aesop and what are his fables? Aesop was a storyteller who lived a long, long time ago. His stories feature animals who get into some very strange situations. More often than not, there is a lesson to be learned from these stories.
You're probably wondering, what is the difference between fables, fairytales, and folklore? Aren't they all just made-up stories? Yes, but there are some very slight differences. A fable is a short fictional work making a moral point, usually by animals who speak and act like people. Folklores and legends are old-fashioned stories, handed down verbally through the years. And last of all, a fairy tale is a children's story about magical and imaginary creatures, people, and lands. And there we have it! On to Aesop's Fables!
We will meet on Monday's at 3 PM on Facebook on our IFL Kids Summer Reading page and also on our website at indianafreelibrary.org under the 2020 Summer Reading tab. For our fables, we will be using the felt board and materials from our own collections to enjoy Aesop's Fables. We'll also work on a simple, but fun craft together during the program. Most materials will be provided and each weekly program's craft bag will be clearly labeled. There are some materials you will have to have in order to complete some of the crafts. Those are:
 Glue stick or Elmer's glue
 Scotch tape
 Markers or crayons (Or both)
 And on Week 4, you will need one tube of Pillsbury Crescent Rolls and 8 Babybel cheeses.
 Any additional decorating materials you'd like on your crafts like glitter or stickers.
Monday, June 8, 2020—Town Mouse, Country Mouse.
Our summer reading adventures begin with an exciting story about two very different mice. One mouse, who lives in town surrounded by all kinds of stuff and a country mouse who lives happily with just the little he has. The moral of the story is that it's much nicer to live with just what you need and be happy and safe, rather than live with a lot of things, but afraid all of your life. We'll create our own paper mouse to play with during the story. Use the materials in the bag labeled, "Week 1" and we'll make our mice together and then, read the story!
Monday, June 15, 2020—The Crow and the Pitcher.
In this very short story for small kids, a clever crow is flying and it feels thirsty. It sees a pot of water, but the water is too low inside the pot for the crow to reach. Discover how the smart crow gets to the water and also, "If there's a will, there's a way." Learn about the American Crow and how smart they actually are. Craft your own clever crow from a toilet paper roll and the materials in your, "Week 2" bag.
Monday, June 22, 2020—The Dog and the Shadow
This fable teaches us to not be greedy. A dog was carrying a piece of meat in his mouth to eat it in peace at home, but he didn't make it home with his lunch. Find out why the dog wound up with nothing to eat at all and why wanting more than you have might not be a good thing after all. For today's craft, look in your participation bag and find the materials labeled, "Week 3" I'll show you how to have fun with shadows.
Monday, June 29, 2020—The Fox and the Crow
Discover why you shouldn't believe everything you hear. The crow learns that she isn't the only clever animal in the forest when she is tricked by the wandering fox. The fox was walking through the forest when he saw a crow sitting on a tree branch with a fine piece of cheese in her beak. The fox wanted the cheese and proved that he was clever enough to outwit the bird. Your mom or dad will have to help you with this next activity, but you'll have your own piece of cheese when you make "Crescent Cheese Puffs." The instructions are in your, "Week 4" bag. You'll also need: A tube of Pillsbury Crescent Rolls and 8 Babybel cheeses.
Monday, July 6, 2020--The Hare and the Tortoise
We learn a couple of things from this cute story. Slow and steady wins the race and never underestimate another person's abilities no matter their appearance. One day a hare was bragging about how fast he could run. He even laughed at the tortoise, who was so slow. The tortoise then challenged the hare to a race. Can you guess who won? Stay after the stories and make a turtle sun-catcher for your window! We are on, "Week 5" now.
Monday, July 13, 2020—The Lion and the Mouse
The moral of this wonderful fable is: A kindness is never wasted. A teeny, tiny mouse teaches the big, fierce lion that it never hurts to be kind and good to all. There's some yarn and a lion face in your, "Week 6" craft kit. Let's make a lion wreath out of them!
Monday, July 20, 2020—The Boy who Cried Wolf
This tale teaches a very important lesson about telling the truth. A young shepherd boy repeatedly tricks the townspeople into thinking a wolf is attacking their flock. When a wolf actually does appear and the boy again calls for help, no one comes to help, and the sheep are lost to the wolf. Get out, "Week 7" bag and check out the Wolf Mask ready for you to color and wear!
Monday, July 27, 2020—The Astrologer
A man who lived a long time ago believed that he could read the future in the stars. He called himself an Astrologer, and spent his time at night gazing at the sky. One evening he was walking along the open road outside the village. His eyes were fixed on the stars. Then, he got into some trouble. Find out what happened to the poor Astrologer and why you should always pay attention to the things that are right in front of you. Look for stars at your house! Put together the telescope that's in the, "Week 8" bag.