Forever Young Book Club – Harry Potter and the Deathly Hallowsby J.K. Rowling
Date:
Wednesday, March 15, 2017 -

11:00am

to

12:00pm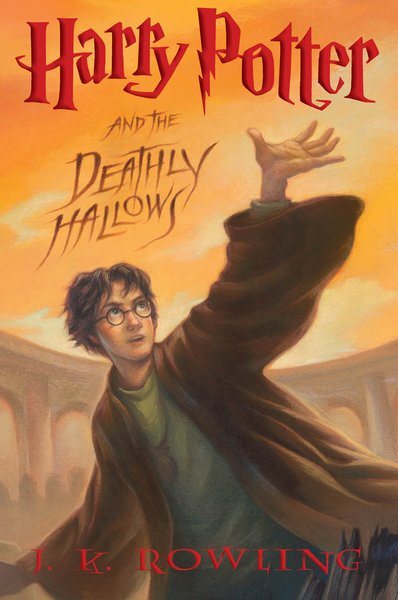 Join us as we read (or re-read) one of the most imaginative and magical book series of all time. Worshipped by kids, enjoyed by adults, this modern myth has become an accepted classic worldwide.
The heart of Book 7 is a hero's mission--not just in Harry's quest for the Horcruxes, but in his journey from boy to man--and Harry faces more danger than that found in all six books combined, from the direct threat of the Death Eaters and you-know-who, to the subtle perils of losing faith in himself. Attentive readers would do well to remember Dumbledore's warning about making the choice between "what is right and what is easy," and know that Rowling applies the same difficult principle to the conclusion of her series. While fans will find the answers to hotly speculated questions about Dumbledore, Snape, and you-know-who, it is a testament to Rowling's skill as a storyteller that even the most astute and careful reader will be taken by surprise.
A spectacular finish to a phenomenal series, Harry Potter and the Deathly Hallows is a bittersweet read for fans. The journey is hard, filled with events both tragic and triumphant, the battlefield littered with the bodies of the dearest and despised, but the final chapter is as brilliant and blinding as a phoenix's flame, and fans and skeptics alike will emerge from the confines of the story with full but heavy hearts, giddy and grateful for the experience. Refreshments will be served.
Contact Info: Lauri Fletcher